Who we support
As mentioned Space are keen supporters of local charities and without them so many good quality items would not be reused. What we collect is sorted and then divided up for dropping off. Each shop differs slightly in what and how it sells so there is always a demand. We also work with other local businesses and groups for the harder to place items.
Here are a few of the places that we regularly work with.
The Red Cross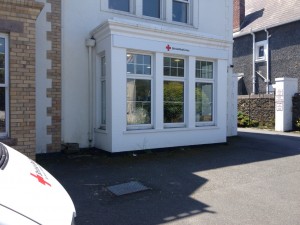 Clothing and accessories, household linen, books, toys, bric-a-brac, CD's & DVD's. Stock changed regularly, items checked before being placed out and clothing is steamed. Donate by simply using the drop-off point during opening hours. Unable to accept electrical items baby equipment, furniture or safety equipment.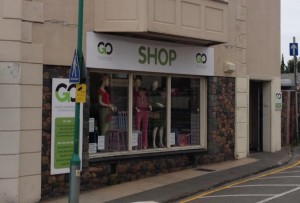 GO – the Shop
Housed in the former motor shop it sells clothes, linen, electrical goods, bric-a-brac, CD's, DVD's, video games, clothing, toys and books. GO always needs good quality items to sell and these can be taken to the shop counter during opening hours.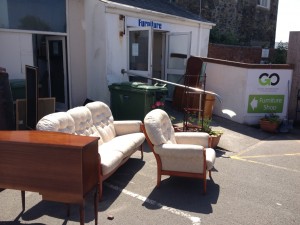 GO – Furniture section
This can be located around the back of the Shop and accessed through a gate up the side road. It is full of exciting things for the home and a few surprises to boot. Behind that small door is a Tardis that even Tom Baker would be proud of. Go also offer a furniture painting service.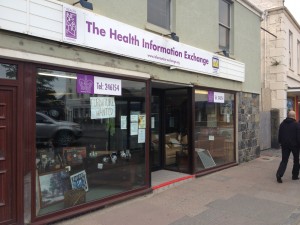 The Health Information Exchange
The charity Shop is located on the Bridge and its shop sells items of furniture, clothing, toys, books, games, kitchen equipment, bric-a-brac, nursery furniture plus much more. If you want to donate simply take your items to the shop during opening hours or if you have any questions call the office on 707470.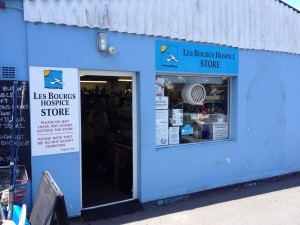 Les Bourgs Hospice – Mont Arrive
They sell a wide range of clothing for adults and also household items, shoes, bags, hats, jewellery, some electrical items and much much more, it's a real treasure trove and well worth a visit.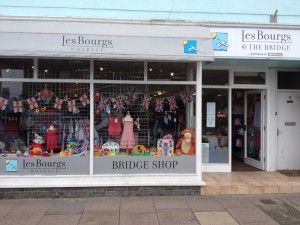 Les Bourgs Hospice – Children's Shop – The Bridge
The shop has an amazing array of excellent children's clothing and toys which are in excellent condition for great prices, pop in and pick yourself up a bargain. If you have unwanted baby or children's items why not consider donating to this worthwhile cause.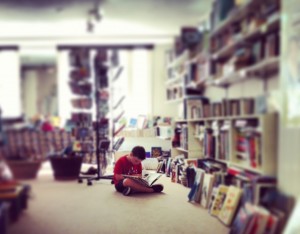 Mostly Books is a charity bookshop run by the Guernsey Lifeboat Guild, Friends of Guernsey Samaritans, and Guernsey Actionaid. The shop sells mostly books, but also has some other items. To simply donate your books take them to the shop during opening hours, for larger amounts, please call first.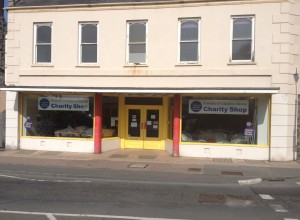 The Friends of Citizens Advice Charity Shop sell second hand furniture, bric-a-brac, clothing, books, records, DVD's, cassettes and other things. The shop is situated on the Bridge.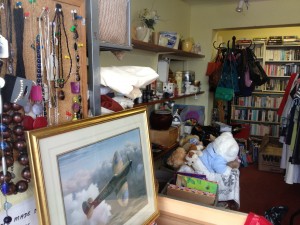 Guernsey Cheshire Home "Treasure Chest"
Located on the South Side of the Bridge this little gem supports the work of the Guernsey Cheshire Home and is well worth a pop in if your on the hunt for a second hand item.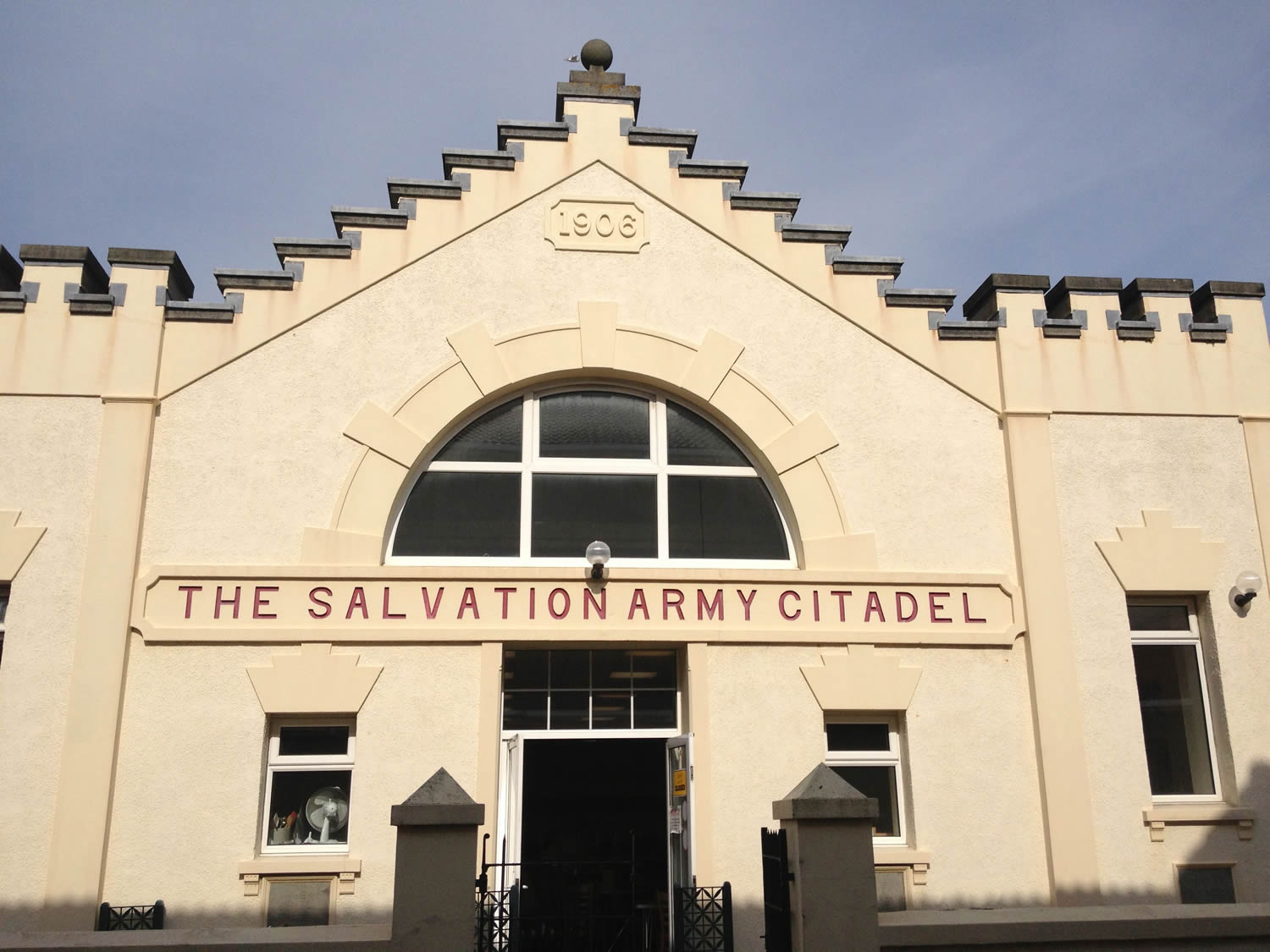 The Salvation Army
The St. Sampson's branch has a Community Centre in Nocq Road, opposite the Co Up, this is where you will find the charity shop and café. It stocks a wide range of goods that change on a regular basis. If you wish to donate they take most items save for electrical goods and furniture. They can be contact by calling 200216.
Who should be here?
If you are a local charity and want to receive some items to resell please contact us. The only conditions are that you must be locally registered.
In addition
We also help local charities who do not have a shop or display area, we are currently working with Guernsey Welfare, Edible Guernsey, Autism Guernsey and St Julian's House.
It's cheriddy mate
Do you have some unwanted items to go to charity but no way to get them there? Just call us and for a small reasonable fee we will collect and deliver.
As ever there are conditions. No matter how much you like ActionAid, Guernsey Lifeboat and the Samaritans; Mostly Books in the Arcade will not take your unwanted piano and nor can Space. Also to note is that it can be a couple of days before we can get to you as our normal charged work takes priority, is that OK?